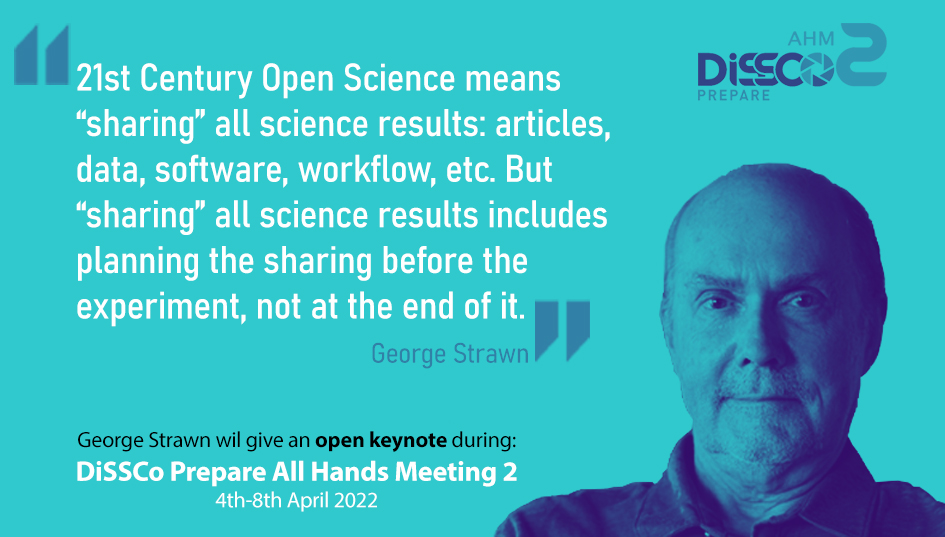 It is time for the DiSSCo family to meet virtually again for an entire week of working sessions focused on pushing DiSSCo Prepare (DPP) forward. The ultimate goal: to coordinate efforts and define next steps to make sure that DiSSCo RI successfully enters its transition and construction phases.
The AHM2's agenda includes this time a contribution that is well worth mentioning: we will have the honour to have Dr. George Strawn (NASEM) give the keynote speech on Day 1, titled: "Science Data: Looking Back, Looking Forward". Dr. Strawn will cover such hot issues as Compute-enabled human knowledge and the role of FAIR Digital Objects on the future of Open Science.
Spread over an entire week (April 4 – 8), DiSSCo partners will get together to work in all areas of DiSSCo Prepare. Nineteen working sessions (see agenda below) to discuss and produce key elements on all areas of the project, from governance to technology; from business models to capacity enhancement.
After two years of intense work, the DiSSCo community is in a good position to self-assess the work carried out thus far and see the broad picture not only with regard to the advancements within the different tasks of DPP but also across activities during the preparatory phase that soon will come to an end. The AHM2 also promises to be an essential exercise to define what DiSSCo needs for construction and operation. It is an effort that require going beyond the structure at times too rigid of a funded project.
The event will replicate the formula of the AHM1, based on consecutive sessions to better accommodate to our busy agendas.