How to be involved with DiSSCo
The structure of DiSSCo allows for two different kinds of participation. You can either get involved as an individual or become a member of the DiSSCo consortium with your institution. Below, you can find information for both:
Guidance on how to participate as an organisation
The members of DiSSCo are mostly natural history collections holding institutions that are organised in so called National Task Forces that gather the participating institutions from one member country and speak through a representing organisation with one voice.
During the preparatory phase, becoming a DiSSCo partner is very straightforward. If you wish to become a member, please get in contact with the respective head in your country. They will be able to guide you along the process. It will culminate in the signature of a Memorandum of Understanding that will mark the beginning of your membership in DiSSCo.
If you do have some general questions first or would like to find out more about participating in DiSSCo, please get in touch with us at info@dissco.eu.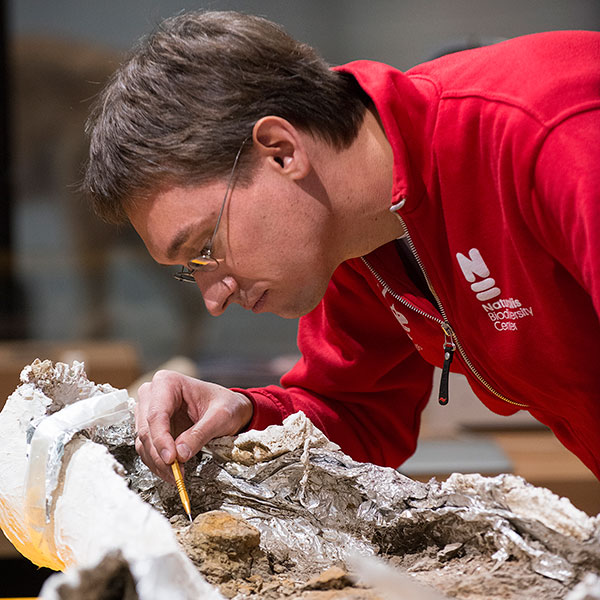 How to participate as an individual
About physical and virtual access to DiSSCo national facilities and collections
As of March, 2021, version 1.0.0 of ELViS (European Loans and Visits System) is being used to facilitate the 3rd Transnational Access call for SYNTHESYS+ (to fund short-term research visits to consortium institutions) and the 2nd Virtual Access call (to fund digitisation-on-demand requests).
1. Requesting physical access to DiSSCo national facilities
DiSSCo provides the opportunity to researchers in Europe and globally, through the DiSSCo-linked project SYNTHESYS+, to physically access European Collections. Annual calls are issued. More information.
2. Requesting Virtual access to DiSSCo collections' material
A piloting activity for virtual access to European Collections, through on-demand digitisation projects, enables researchers to request imaging and genomic information from DiSSCo facilities. Calls for virtual access are supported by the SYNTHESYS+ project. More information
3. Requesting Short Term Scientific Missions to DiSSCo facilities
Opportunities for short term missions for capacity and experience building in the area of digitisation and data mobilisation of European collections is provided by the DiSSCo project Mobilise COST Action. Calls are issued yearly. More information
4. Getting involved in DiSSCo-linked projects
DiSSCo preparatory phase is implemented through a series of externally funded research innovation and networking projects. More than 500 individuals and tens of organisations are involved. If you or your organisation would like to engage with one of the projects please contact directly the corresponding coordinator or manager.
5. Getting involved in community working groups (incl. CETAF, TDWG, Mobilise)
We particularly invite you to look into opportunities of participating in the different thematic groups of our European network (CETAF), the Biodiversity Information Standards Organisation (TDWG) and the MOBILISE Action. Please contact the corresponding group chairs for more information on how you can become a member.
6. Provide technical feedback via GitHub