Steering the future Research Infrastructure
Governance and funding
As DiSSCo navigates the development, construction and operation phases of its lifespan, the models of governance and management of the future RI demand refinement and adjustment. To ensure coordination and strategic alignment during the development phases (2019-2023) DiSSCo has established an interim model of governance. As DiSSCo will approach the beginning of its construction and operational phases, this model will be phased out and replaced by the permanent governance of DiSSCo stipulated by the provisions of its future legal entity statutes.
The interim General Assembly (iGA)
The iGA is currently the highest governing body and will continue to be so until the formulation of the legal entity of the DiSSCo. Bringing together two representatives from the facilities which are currently committed to the development of the RI, the iGA oversees the progress of the different work programmes, associated projects and work towards the development of national-level DiSSCo nodes. In these hubs, all facilities of each country, which participate in DiSSCo, join forces and align positions in the light of national strategies.
DiSSCo Coordination and Support Office
DiSSCo 's iGA counts on the help of the Coordination and Support Office (CSO). Lead by DiSSCo's Coordinator, the CSO's mission is the implementation of the work programmes relevant to the development of the infrastructure under the preparatory, transition and construction phases. You can meet the CSO team here.
The Advisory Boards
The mission of DiSSCo's advisory boards, the Scientific Advisory Board (SAB) and Technical Advisory Board (TAB) is to provide expert consultation services in all matters relating to DiSSCo's scientific mission (SAB) and the technical operation (TAB).
The two advisory boards consist of international experts who are expected to draw on their knowledge and experience to provide objective, well-considered advice. Both boards operate independently.
Members of the SAB
Sandra Knapp                   (Chair) National History Museum (UK)
Philippe Grancolas           (Vice-Chair) MNHN (FR)
Sally Chambers                 Ghent University (BE)
Paul Kersey                        Royal Botanic Gardens, Kew (UK)
Kerstin Lehnert                 Columbia University (US)
Tina Loo                              DiSSCo CSO (NL)
Ian Owens                          Smithsonian Institution (US)
Marjo Saastamoinen        University of Helsinki (FI)
Tim Smith                           CERN (CH)
Michele Tixier-Boichard   INRAE (FR)
Rutger Vos                         Naturalis Biodiversity Center (NL)
Members of the TAB
Lene Krol-Andersen  (Chair) DeiC (DK)
Pier Luigi Buttigieg    Alfred Wegener Institute (DE)
Rob Hooft                    Dutch Techcentre for Life Sciences (NL)
Larry Lannom             CNRI (US)
Tina Loo                       DiSSCo CSO (NL)
James Macklin             Government of Canada (CA)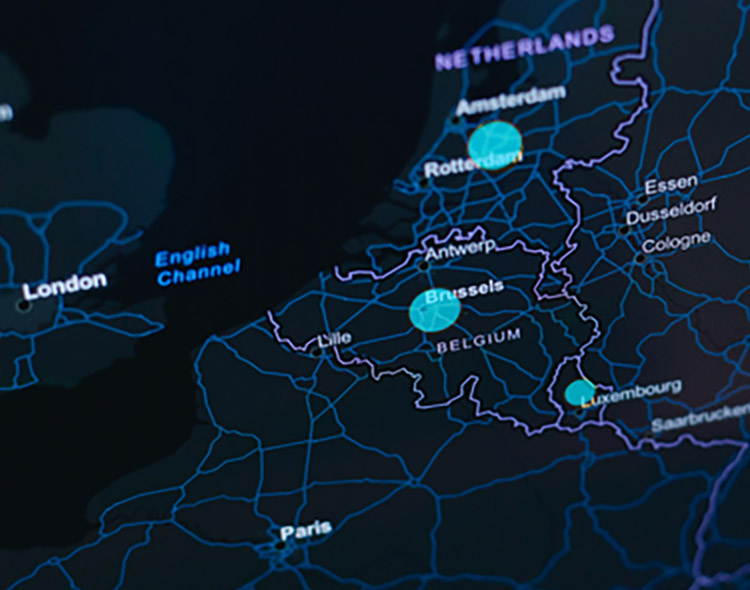 Engaging national governments: the Funders Forum
DiSSCo's future governance envisages the active engagement of governmental representatives, therefore it will seek a transition during the construction and operation phases from a facilities-based type of governance to country formal engagements to govern -and also fund- the Research Infrastructure. That is the purpose of the Funders Forum (FF), the advisory body that establishes an open and productive dialogue with representatives of the future member state funders of the infrastructure. The FF provides high-level recommendations on legal, financial, and organisational matters during the preparatory phase.
display:none
Members of the FF
Laurent Ghys (BE)
Belgian Federal Science Policy Office (BELSPO)
Michele Oleo (BE)
Department of Economy, Science and Innovation – Flanders (EWI)
Milena Glavcheva (BU)
Ministry of Education and Science of the Republic of Bulgaria
Nikolaj Scharff (DK)
Natural History Museum of Denmark. University of Copenhagen
Franziska Wolf (DK)
Ministry of Science and Higher Education. Danish Agency for Higher Education and Science
Toivo Räim (EE)
Ministry of Education and Research
Priit Tamm (EE)
Estonian Research Council
François Dusoulier (FR)
National Museum of Natural History
Eric Aubry (FR)
Ministry of Research
Jean-Marie Flaud (Vice chair) (FR)
Ministry of Research
Kostas Triantis (GR)
Natural Environment and Climate Change Agency
Antigoni Voudouri (GR)
Natural Environment and Climate Change Agency
Giovanni G. Vendramin (IT)
Italian National Research Council (CNR)
Alessandro Boero (IT)
Ministry for Universities and Research (MIUR)
Martin Šponiar (SK)
Ministry of Education, Science, Research and Sports. Science and Technology Division
Barbora Liptáková (SK)
Ministry of Education, Science, Research and Sports. Science and Technology Division
Jose P. Esperança (PT)
Portuguese Foundation for Science and Technology (FCT – Fundação para a Ciência e a Tecnologia)
Jose M. Amaral Lopes (PT)
Portuguese Foundation for Science and Technology (FCT – Fundação para a Ciência e a Tecnologia)
Sergio Ávila (PT)
Azores Regional Government
Jeannette Ridder-Numan (NL)
Ministry of Education, Culture and Science
Peter Steenhuis (NL)
Ministry of Education, Culture and Science
Ana De Castro (Chair) (NL)
Dutch Research Council
Tao-Tao Chang (UK)
UK Research and Innovation