DiSSCo is the base for natural sciences
The ESFRI Environmental Sciences Thematic Working Group report highlighted already in 2010 the need for "an integrating body for the scientific collections" at a European level. However, until now the taxonomic backbone, providing the foundational layer at the scale and precision required for further research work was a missing building block and a major limitation to biodiversity and ecosystem knowledge and therefore for the European landscape of environmental and bio-medical Research Infrastructures (RIs). All of them need to be equipped with adequate data. This is also true for adjacent user communities e.g. in the cultural domain and beyond. Field books, archives, illustrations etc. constitute assets that they address. DiSSCo will allow Europe's researchers and technology professionals to share and reuse the data linked to collections across disciplines and borders. It will mobilise and harmonise science collection data (collection metadata, traits, images, metabolites, nucleotide sequences, distribution or ecological information) and make them available as part of a highly connected linked-data graph.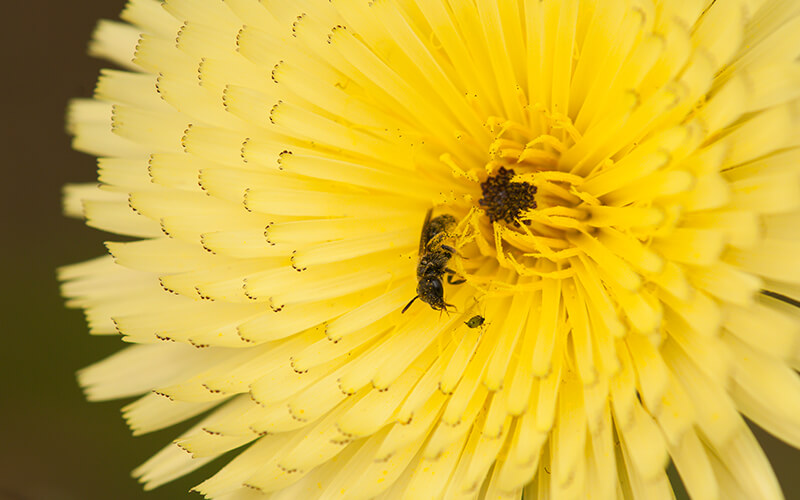 Rooted in a mature network
It is rooted in the strong, stable and cohesive European network of natural science collections-based institutions that is the Consortium of European Taxonomic Facilities (CETAF). This European network has been in operation for 20 years. Their collections – the data basis for DiSSCo – represent more than 80% of the world's described species and contain specimens of animals, plants, fungi, rocks or genetic resources. Owing to these collections, CETAF and DiSSCo collectively represent an unprecedented resource for scientific research across the globe and its members act as the custodians of our common heritage. If you want to find out more about the CETAF members, you can read their institutional profiles and search their information through a dedicated search engine.
The DiSSCo RI represents a step forward for this mature research community that has been working together for years, giving value to the natural heritage contained in collection-holding institutions and proving the validity and need for their herculean endeavour of biodiversity data provision when approaching urgent scientific demands in the environmental domain.
DiSSCo also seeks to work in close collaboration and full alignment with other existing (and future) RIs. Together they are allocating efforts at a supra-level where all environmental RIs come together – called ENVRI –  to share and harmonize data and policies as well as to produce joint, impactful products and services to different user communities. The EU-funded project ENVRI-FAIR is the space where these initiatives are brought together.
Schematic landscape of biodiversity and ecosystem ESFRI Research Infrastructures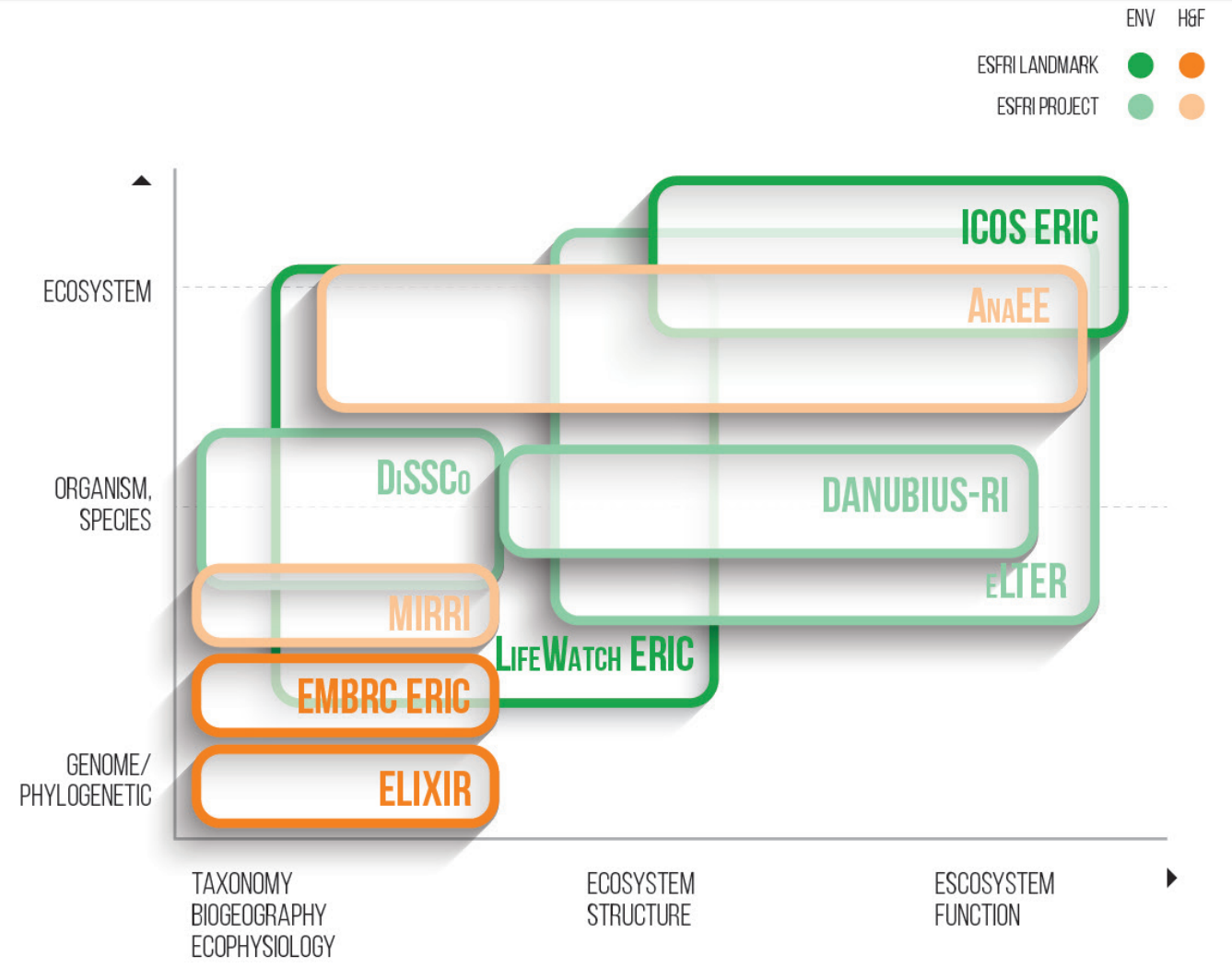 Source: Strategy Report on Research Infrastructures, p. 71, CC BY-NC-SA 4.0
The collaborative work with other RIs creates the opportunity for detecting overlaps and identifying synergies. It enables the settlement of dynamics and mechanisms to fill existing gaps and to avoid duplications while looking to permanently strengthen relationships. Lessons learnt by others may illustrate best practices and assist the implementation of RIs that may face similar critical aspects at different levels of maturity. This not only applies at European level but also globally, where similar initiatives such as iDigBio in the USA or ALA in Australia are developed.
An interactive map of all Research Infrastructures is available at this link.
With the RIs listed below, DiSSCo already has a collaborative and fruitful relationship. Look for this list to grow in the near future!
14 April 2021   Next week, the Research Data Alliance (RDA) 17th Virtual Plenary Meeting will host an interesting session jointly organised by the Biodiversity Data Integration IG and ELIXIR Bridging Forge IG: "Integration and linking between Biodiversity and Life...
read more
Research Infrastructures Dashboard
The data visualised in this dashboard is a representative sample of 35 Research Infrastructures (RIs) and platforms that bear some relation to DiSSCo. While there are many more to be catalogued and incorporated, this sample set provides the opportunity to 1) explore the types of data that can be collected and visualise, 2) the insights that can be revealed by visualising the data and 3) the ways that a future user could search for and identify RIs that offer the potential for collaboration and synergy.
Navigation between pages is via arrows and text below the centre of the dashboard. Visualisations can be viewed in full screen by clicking on the double-headed arrow symbol to the bottom right.
The initial data collection was undertaken during the ICEDIG project, a design study for DiSSCo. A baseline list of  international Research Infrastructures (RIs) that support collections digitisation was aggregated from existing internal knowledge. The list covered biodiversity collections as well as adjacent fields - microbiology, chemistry, marine biology, etc.
Next, the types of data and insights were identified that would be of most interest for users to see and be able to query. The following data categories were identified as the key components on which to aggregate and query data for each research infrastructure: fields and specialities, geographic coverage, funding source(s), funding timeline, services, projects and users.
Data was then collected on each of these categories and coded it into a consistent structure, relying primarily on RI websites and funding body websites like the European Commission's CORDIS and the National Science Foundation (NSF) grants portal. 
This sample dataset was then aggregated and organised into a relational database structure for prototyping into a visual dashboard using Microsoft Power BI (see below).