Our connection to the world
Building a research infrastructure is complex. For this reason, the DiSSCo partners have tried – and succeeded – in creating their own opportunities for projects that address specific parts of the RI. On this page you can find additional information about all projects that directly support the development and the objectives of DiSSCo. They underpin the scientific rationale and facilitate the work in the different developmental phases of DiSSCo.
To make sure that work in all of these projects is aligned, the respective project coordinators participate, along with the DiSSCo coordination team, in the so called Strategic Alignment of Projects that facilitates communication between them and ensures complementarity.
Schematic overview of DiSSCo-linked projects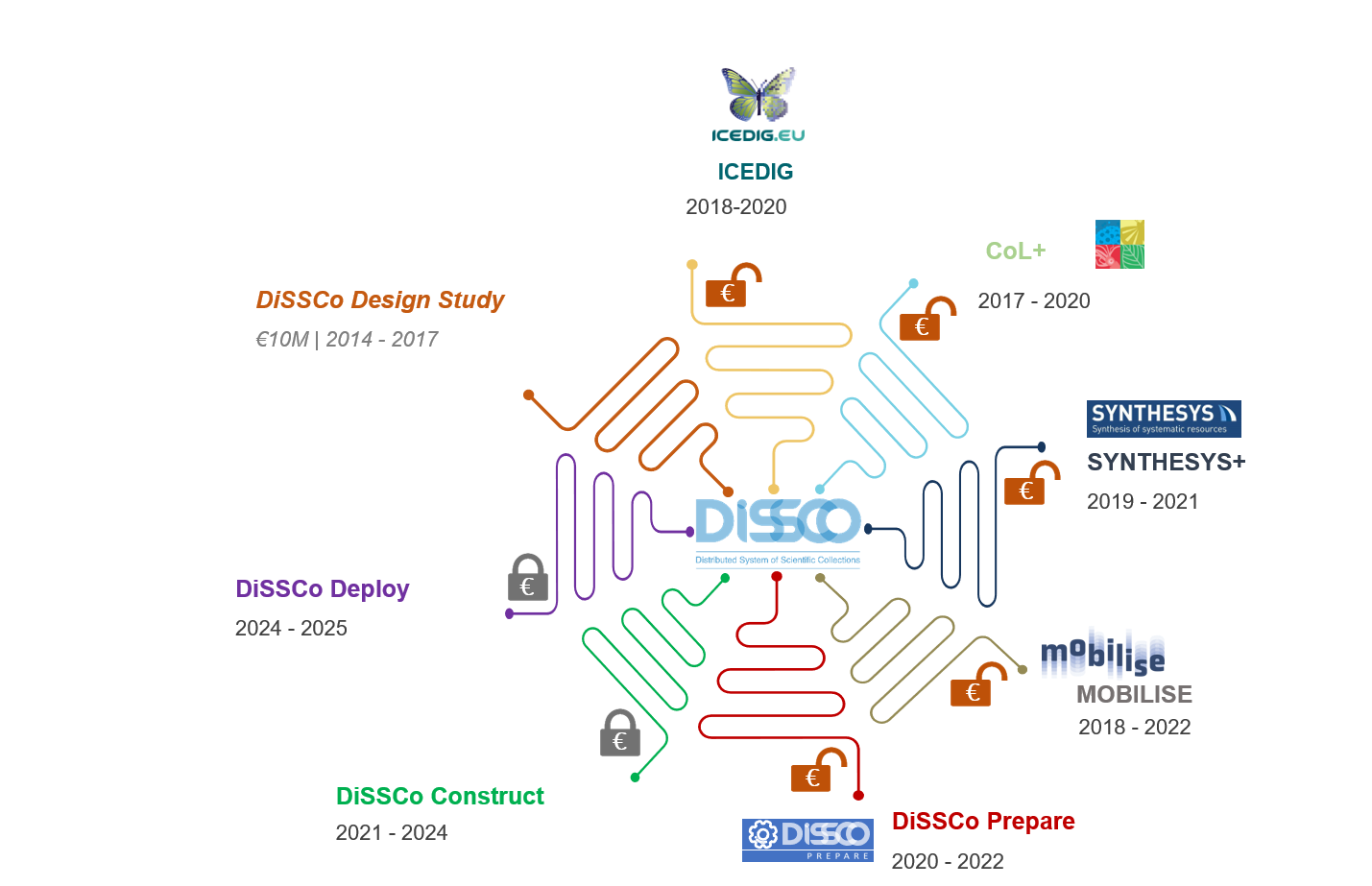 ICEDIG – Innovation and consolidation for large scale digitisation of natural heritage – is the first official step towards DiSSCo. It refines certain elements of the DiSSCo research infrastructure. It addresses the technical, financial, policy and governance aspects necessary to operate such a large distributed initiative for natural sciences collections across Europe.
read more