A lot has happened since our last post here. So a really quick roundup of recent news.
Our very own Wouter Addink presented DiSSCo at the Chinese national biodiversity informatics congress. This is a great initiative to facilitate global conversations around data and infrastructures.
Several members of the DiSSCo Technical Team and members of DiSSCo Prepare WP5 (Common Resources and Standards) and WP6 (Technical Architecture & Services provision) participated in the first BiCIKl Hackathon (September 20-24, 2021) focusing on interoperability between the infrastructures. It was great to see everyone in person (the hackathon was also a hybrid event). Thanks to Meise Botanic Garden for hosting us.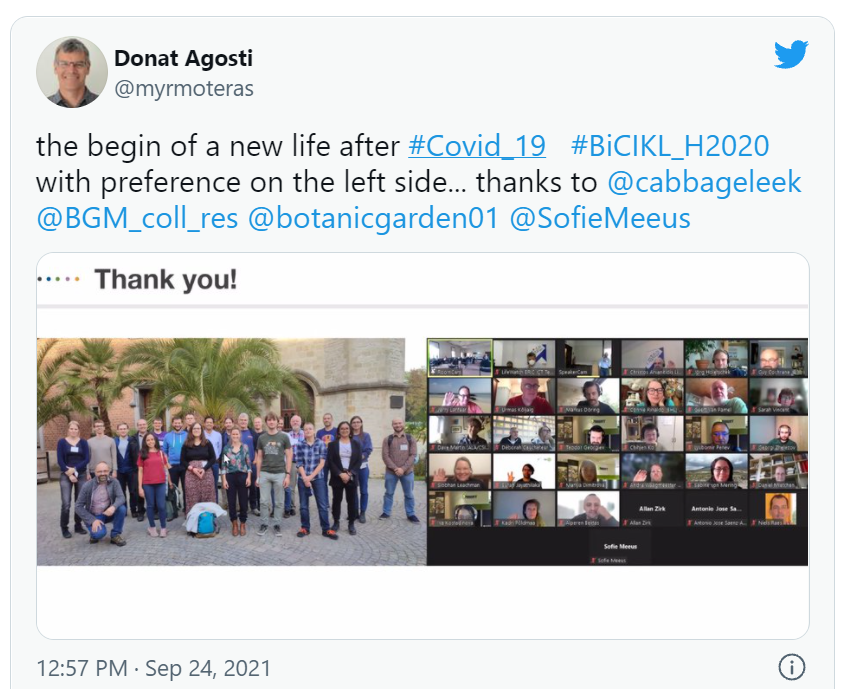 At the upcoming TDWG Virtual Annual Conference (Oct 18-22), you will hear more about the BiCIKL project and the hackathon. Also, during TDWG join us for SYM03: Specimen data provision and mobilisation: DiSSCo community e-services and standards.
DiSSCo also participated in the MOBILISE Action workshop on machine learning on images of Natural History Collections and workshop on Loans and Permits.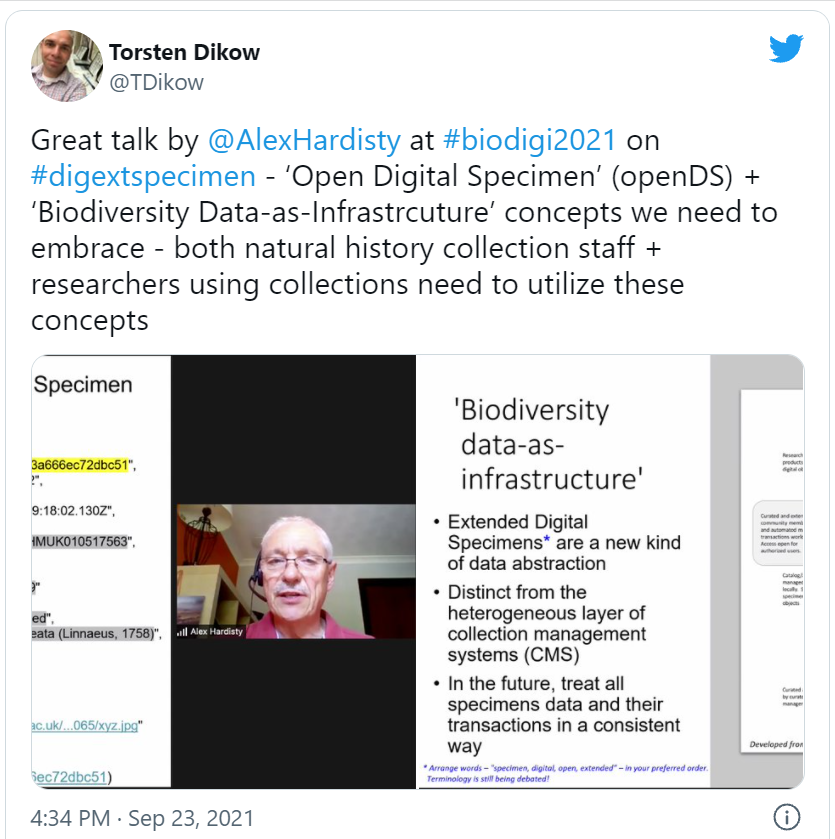 In the team involving DiSSCo members, we worked on the DiSSCo modelling framework to see how to model heterogeneous concepts and data that are linked and related but needs to be encapsulated for certain operations and workflow. We used Wikibase and Shape Expressions Language (ShEx) to define a schema of data types and properties and created a simple RDF validation pipeline to create FAIR Digital objects in a Digital Object Repository. We will write more about this framework soon.